About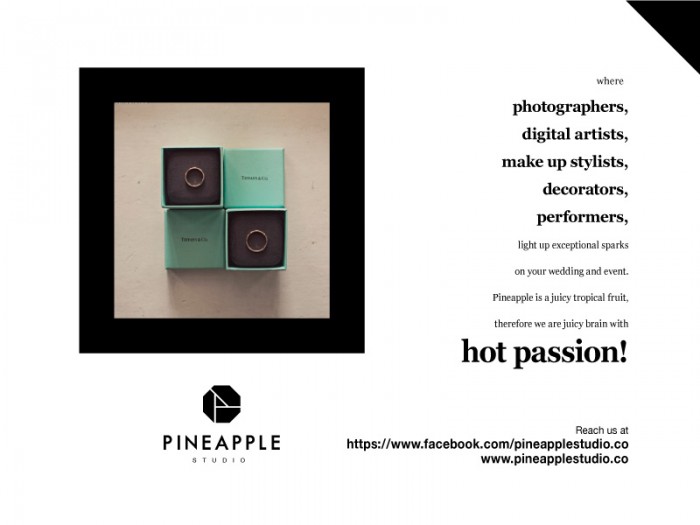 Pineapple Studio,
Pineapple is a juicy tropical fruit,therefore we are juicy brain with hot passion!
In English culture, pineapple makes people feel welcome and enjoy, so do we.
In Chinese culture, pineapple bring prosperity on special occasion, so do we.
In America culture, pineapple represent friendliness and graciousness, so do we.
In Hawaii culture, pineapple highlights peace loving and hospitable, so do we.

What we do?
We are production house that do wide range of creative services:
Photography Project for Corporate, Architecture, Advertorial and Wedding, Visual Arts Project, Music Production, Cinematography, Make Up, Props, Set Design and Stage Decoration.

Where we are?
We based in Malaysia(ASEAN & OCEANIA) and United Kingdom(EUROPE).
Appointment by Facebook mailbox only.Thank You.
FACEBOOK:
https://www.facebook.com/pineapplestudio.co